Saturday, Oct. 31, 2020                      Hours - 9:00 a.m. - 5:00 p.m.

SUNDAY, NOV. 1, WILL BE

OUR LAST DAY THIS SEASON

Sunday hours will be 10:00 to 4:00

We have pumpkins picked and   protected from the cold in bins inside the sale barn.

    The winter squash is inside and protected from the cold also.

   To see what else we have and for prices, click on "Today's Produce".

   BE SURE TO WEAR A FACE COVERING INSIDE THE SALE BARN.

              THANK YOU

Eleven Acres Farm

10909 E. Day Mt. Spokane Rd.

Mead, WA   99021

509-238-9473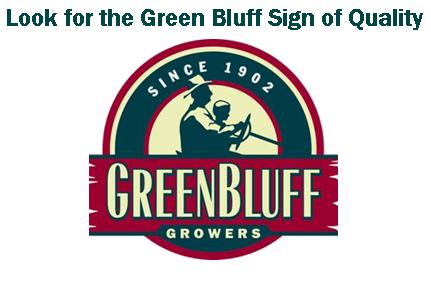 .Member of the Green Bluff Growers Assn.

#16 on the Green Bluff Map.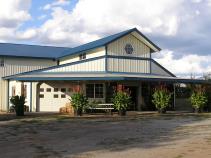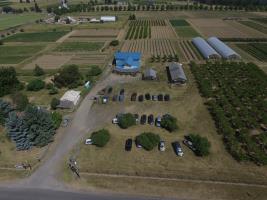 Cute Kitty and her pumpkin 2011.  You can still see her wandering around the farm or sleeping in her favorite chair..

Overhead view of a part of Eleven Acres

Farm.  We are now 64 acres.